Install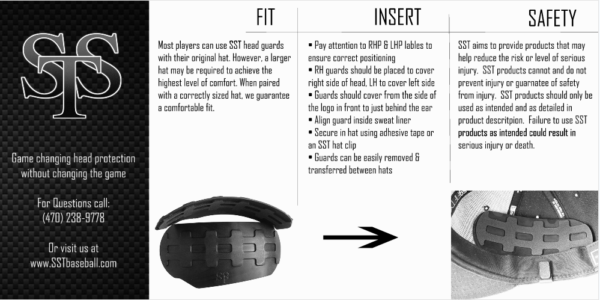 There are several different ways to install your new SST Head Gear.
First, make sure that the guards provide coverage from the side of the hat logo in the front of the hat to just behind the ear.
Second, use the clips that are included with purchase to secure the guards with the hat.  You can also use double sided fabric tape or any tape that provides a good hold to the guard and type of hat your player uses.  Tape will have to be changed out periodically.
Lastly, the guards were designed to be used without attachments.  We realize that it may be tricky at first but ultimately, this allows for easy guard adjustment inside the hat while being worn.  Once the guards are in the hat and being worn, they will not move unless done so by hand.  If you tend to take your hat off frequently, in between pitches or batters, you might consider using an attachment.